About the Internet Silk Road Initiative
The Internet Bar Organization (IBO) is global non-profit organization founded in 2005 to further the rule of law and promote peace through projects encouraging access to education, technology, and poverty alleviation. IBO grounds its work in the effective use of technology and communication to streamline and expand the capabilities of developing communities. The Internet Silk Road project has been developed as an initiative to establish functional land dispute resolution mechanisms in Afghanistan.
Land in Afghanistan has long been a source of conflict, replete with conflicting central governmental policies, varied levels of local enforcement, corruption, ethnic and gender tensions, and poor record keeping. Numerous efforts have been implemented over the years to perform comprehensive and definitive surveys of the country with mixed, and always incomplete, results. Deeply ingrained mistrust of the central government, both in executive and judicial form, has further complicated attempts both at land registry and the resolution of land disputes.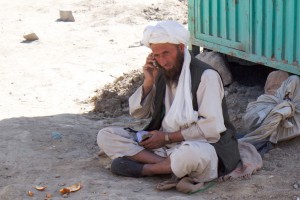 The proposed Internet Silk Road project aims to provide a vitally important service to Afghan communities at a time when the need for clearly defined land tenure is a growing concern for both foreign and domestic interests in the country. Our goal is to resolve Afghan land disputes by 1. investigating the effective and ineffective aspects of the dispute resolution systems currently in use, 2. collecting evidence related to potential disputes helping to create a harmonized e-registry of land and attendant disputes, and 3. creating an alternative dispute resolution mechanism for land disputes that integrates traditional and formal dispute resolution practices to provide disputants a remedy that is accessible, fair and just. To be judged a success, the project must gain acceptance both by the populace and the central government, in accordance with IBO's broader mission of promoting effective rule of law through ADR.
Please click here and visit the Internet Silk Road website to learn more.